WORLD

PRESS
TOP NEWS:  General Assembly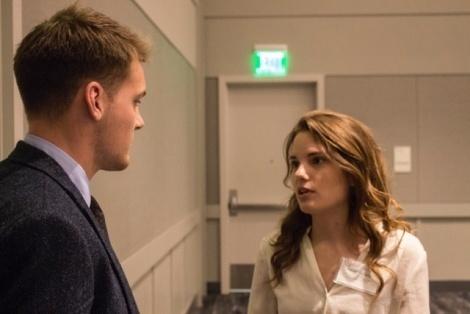 Ashley Helmick, Editor – While the GA has two main resolutions floating around in committee on topic 1: Addressing Global Conflict and Security in the Context of Climate Change, they are going to have to postpone further debate on the topic. The GA has just been introduced to their High Level Event!It goes as follows: In an age filled with technological advancements, many nations have rightly assumed a position of defense in regards to cyber crime, cyber warfare, and the entire field of information and telecommunication (ITC). Most recently, international banks in Mexico, Poland, the United Kingdom, and the United States have been spotlighted. However, cyber attacks have also been made elsewhere, including, but not limited to, violations in civil rights in Qatar and Nepal. As well as, in Afghanistan, Australia, Singapore, and Ukraine. As the international community has been dealing with issues regarding national security, sovereignty, privacy, and morals within a cyber context for decades now, it is time to set forth a plan to address these concerns. No single nation should be specifically at fault or at risk of cyber attacks. Yet, without any major agreement regarding this issue, the amount of, and hazard of, concerns will only increase, especially with a major gap between the protection offered by developed and developing countries. Latin America, Southeast Asia, and the African continent as a whole are some of the most vulnerable regions of the world for cyber crime.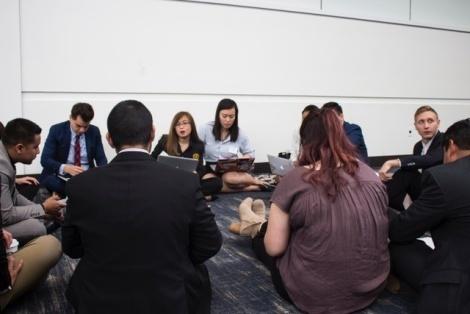 While we celebrate the effort of these and other passed resolutions, the body has recognized that more can be done. Individual nations have already begun to create commissions, organizations, regulations, and more methods of preventing and reacting to cyber attacks, but many of the most dire threats come from individuals, groups, and nations outside of one's own borders. With the high-level event being introduced, the GA is now in full swing and are working effortlessly on this issue. As of right now, Armenia, Lithuania, and Italy are leading the EU bloc to come up with a solution, then Guatemala, Argentina, and Spain are leading the Latin bloc in order to come up with a plan to combat the problem.
************************************************************************************
Cybersecurity is a shared responsibility, and it boils down to this: in cybersecurity, the more systems we secure, the more secure we all are.
– Jeh Johnson
************************************************************************************
UN High Commissioner for Refugees
While working on the highly important issue of topic 3: Children On the Run: Safety, Security and Rights of Child Refugees and Asylum Seekers, member states have collaborated efficiently to create one solid resolution. The primary focus is on education for the children and making sure they are not internally displaced.
Security Council
Security Council yesterday heard from Syrian expert, James Rodehaver, and was able to have a discussion with the PR from Syria. The conversation went well and Syria is still claiming they do not have access to any chemical weapons. However, if you ask the Syrian expert, he would disagree with this statement strongly. Now the committee is able to get back on track and focus on Topic 1: Syria. Egypt is not seeing the committee as moving efficiently enough though, and is asking for the process to be sped up, while others member states are taking their time on this delicate subject. Because of the long discussions yesterday, the Security Council called a P-10 to reorder their agenda items to go 1,4,2,3,6,5,7,8,9,10,11 instead of 1,2,6,3,4,5,7,8,9,10
************************************************************************************
UN Environment Programme
After immense collaboration from member countries, the committee is down to two main resolutions on Topic 1: Ensuring Water Security In  A Changing Environment. Both resolutions have a focus on water security and a woman's role. While waiting to vote on topic 1, the committee is moving into general debate on Topic 2: The Relationship Between Agricultural Development and Biodiversity.
World Health Organization
Taking topic 1: Addressing Pandemics and Other Global and Regional Health Crises seriously, the committee has not narrowed down the 4 working papers into one cohesive resolution yet. However, Ukraine is still focused on creating alcoholism as a pandemic, even though the strong focus is on AIDS and Tuberculosis
Commission on Science & Technology for Development
After a meeting with James Rodehaver, who went in-depth discussing the Taliban and their relationship with the government, CSTD is back on track with 4 working papers in progress. The focus seems to be on Education and Infrastructure and is being spearheaded by the Central African Republic.  
Disarmament & National Security
Still not wasting any time, from 7 previous working papers, the committee is now down to 2. Switzerland, Myanmar and Central African Republic are stepping it up and taking control.
************************************************************************************
Remember:
Non-Discrimination Policy
(Adopted October 26, 2002)
The Model United Nations of the Far West does not discriminate against any person regarding gender, sexual orientation, race, ethnicity, political beliefs, religious beliefs, ability and/or disability. The Model United Nations of the Far West welcomes persons who are actively pursuing equality, justice, health, economic development, and political freedom through peaceful discussions and endeavors.