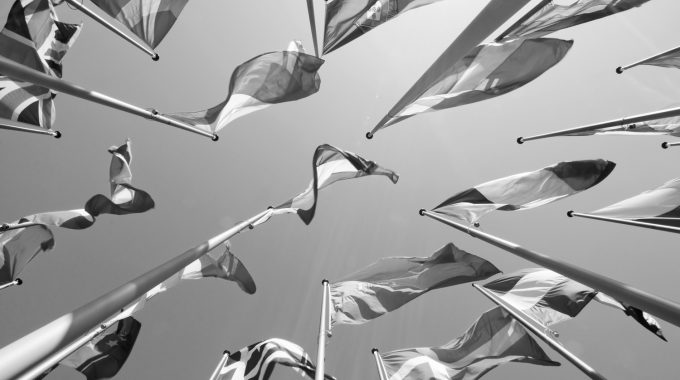 All Nighter: Miriam College Talks About Time Management and Conference Theme
In the morning, as most delegates ready themselves for a long day of speeches and resolutions ahead of them, Miriam College students are preparing for an all-nighter. Miriam College is a non-profit Filipino Catholic educational institution for girls and young women.
Although this has been a first-time experience for many students, especially in a virtual format, Miriam College has been sending delegates since 1998. Pre-pandemic, schedule changes were not as big of an issue as the students were well accommodated in the US, but in the current situation, many compromises were made. Most students had to prepare for a sleep schedule change far in advance, while simultaneously balancing academic responsibilities and personal life. One student was able to set alarms to nap in between the two-hour lunch and dinner breaks during the conference. Some students prepared a month in advance, while others were not able to adjust in time. A Miriam College student wrote saying, "I am a student leader and I also do volunteer work, so I wasn't able to really prepare a sleep schedule to "practice" days prior to the conference's committee sessions as my days are already pre-scheduled with a long list of academic, student leader, and volunteer responsibilities." Many students were relieved that the conference was scheduled during their college's week off for Holy Week, a Christian observance commemorating the Passion of Jesus Christ which takes place between Palm Sunday and Easter.
Some students reflected on how this time schedule affected their participation in the conference. One student wrote saying "Participating in MUNFW challenged me and my fellow schoolmates to prepare mentally and physically." Another student wrote, "The drastic time difference really affected my participation as I felt really sleepy, restless, and bothered during the Committee Sessions."
However, despite the challenges that Miriam College students faced this year with virtual meetings, they participated with great capacity, patience, and integrity. Each student also expressed their profound gratitude for having been able to attend this year's conference by writing "Participating in an international conference is an honor and a great privilege for me." The students also regarded that the challenge with the time schedule has really emphasized a sense of responsibility for diplomacy and academia. One student noted, "MUNFW. Personally, the different time schedule taught me how to have a better sense of responsibility as a participant that has prior academic commitments and as a delegate that has to uphold the interests of their represented country. This sense of responsibility overrides restlessness and diverts focus on the duty of being a diplomat, particularly when the time calls for urgent response." Another student wrote, "I have found support from my fellow delegates who helped me gain more confidence. I also realized that my participation in this conference gave me a significant lesson in which practicing the art of diplomacy and representing a country is indeed a big responsibility; and it also made me deepen my appreciation and respect for those who are working in national governments, United Nations, and similar global institutions in ensuring the best welfare for every citizen around the globe with regards to their respective country's national interests."
Miria is a women's college, so I decided to ask what this year's conference theme: "Because it's 2022: The Empowerment of Women and Girls" meant to each student? Here were some of their responses:
"This theme captivates my attention because it taps into my feminist urge to become an advocate for issues such as gender equality, which is still a challenge to achieve in our society."
"Studying in a women's college allowed me to deepen my knowledge through the use of feminist lenses when it comes to the real situation of women in the society such as tackling their rights, freedom, and other challenges they encounter. As a student from an all- women's college it is an honor to represent women and girls internationally"
"Miriam College definitely enriches its students on gender education and women empowerment. As a student, the conference's theme gives me an avenue to apply all my education on international politics and gender studies. Having conversations with people from different backgrounds, especially in a committee session dominated by men, provides the opportunity to have an insight and understanding on how far we've really come in achieving SDG 5 and empowerment of women. Yes, the delegates are to act according to the country they are representing. However, if one may be keen enough to observe, the way delegates address and communicate with the opposite sex with consideration to their implied intent provides an  overview on how much the theme is really valued by its participants."
I'd like to personally thank Miriam College students for participating in these interviews and for their valuable input.