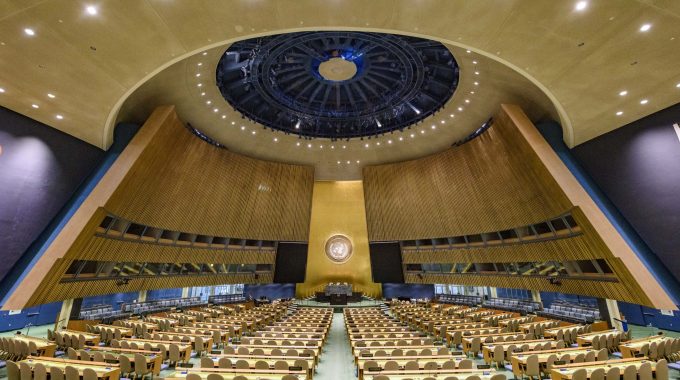 Statement by Katie Bauman, Secretary-General of the 71st Session of MUFNW
Dear Honorable Delegates and Esteemed Guests,
On behalf of the Secretariat and Heidelberg University, it is my honor to welcome you to the 71st Session of the Model United Nations of the Far West Conference: "Because It's 2022: the Empowerment of Women and Girls."
For far too long, gender-based inequality has persisted worldwide. The 71st Session will be an opportunity to address this issue and promote tangible change. While every committee topic does not have women and/or girls in the title, addressing the female experience will be at the forefront of every committee.
Delegates will explore female centered topics in the following committees: the Security Council, chaired by Heidelberg University; the General Assembly, chaired by Heidelberg University; Third Committee, chaired by Weber State University; Fourth Committee, chaired by Mesa Community College and Whittier College; UN High Commissioner for Refugees, chaired by Whittier College; Commission on the Status of Women, chaired by Humboldt State University and Santa Clara University; and UNICEF, chaired by Western Oregon University.
During this conference, you will meet delegates virtually from across the globe. I encourage you to take in this whole experience and use it as an opportunity to expand your point of view and your negotiation skills.
Whether or not you identify as female, you have the power and ability to come up with necessary solutions to close the gap of inequality for women and girls globally. I look forward to seeing the timely solutions that you all create and compile.