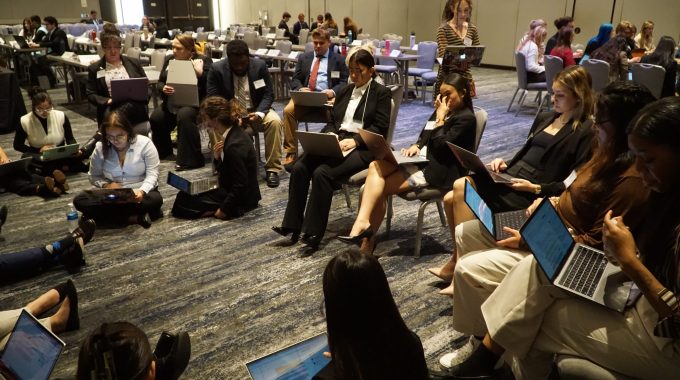 Third Committee Healthcare Resolutions
On Sunday, April 23, the Third Committee successfully passed three resolutions for the first item on the agenda: Promoting Universal Access to Health Care Services. The first resolution was sponsored by Australia, Brazil, Burundi, China, Columbia, Egypt, Ethiopia, Ghana, Greece, Guatemala, India, Israel, Jamaica, Japan, Kenya, Latvia, Libya, Lithuania, Malaysia, Morocco, Mozambique, New Zealand, Norway, Oman, Russian Federation, Saudi Arabia, Sweden, Switzerland, and Viet Nam. The resolution insisted upon member states to support developing nations in "resource allocation of monetary funds, such as by working through third parties such as the World Health Organization (WHO), The World Bank and The United Nations Development Programme (UNDP), or unilateral assistance such as medical loan programs." Furthermore, the resolution called for member states to both ensure no one within minority groups (ethnic minorities, refugees, those with disabilities, etc.) is left out and to integrate online health technology into the healthcare systems of countries. The resolution also suggested the creation of a new program focused on making sure the allocation of aid supports the needs of a nation and helps supports mothers, children, the elderly, refugees, and migrants.
The second resolution passed was sponsored by Belgium, Canada, Finland, France, Germany, Greece, Hungary, Japan, Malta, Netherlands, Philippines, Poland, Republic of Korea, Spain, Sweden, Türkiye, Ukraine, United Kingdom, United States, and Viet Nam. The second resolution reiterates the importance of ensuring health care is available to all, especially those in minority groups. However, the resolution also adds on those in armed conflict and in low-income nations should also have access to health care services as well. It also calls upon member states, within capacity, to "provide financial and educational infrastructure and to exchange medical technologies for vulnerable areas through the work of the WHO, UNDP and assistance from developed Member States by sending resources including doctors, medical drugs and vaccinations." The second resolution also requests member states to finance the development of medical technologies to help reduce the cost while also increasing access to quality medical care. The resolution also condemns direct attacks on hospitals during times of conflict, which may be a reference to Russia's attacks on Ukrainian hospitals during the Russia-Ukraine war, which has been going on for a little over a year. 
The third resolution passed was sponsored by Argentina, Australia, Bangladesh, Brazil, China, Colombia, Cuba, Ethiopia, Ghana, Guatemala, India, Iran, Israel, Latvia, Lithuania, Mexico, Peru, Russian Federation, Saudi Arabia, and Syria. The resolution encouraged the WHO to play the lead role in structuring a third party organization which would have experts in "sustainable international healthcare and infrastructure . . . to receive and direct funds as an intermediary for healthcare goals." The third resolution also prioritized rural areas as it encouraged cooperation among developing countries to "advance medical capabilities" in such areas. Additionally, the resolution recommended member states to create "public awareness campaigns" as a way to educate their citizens about the effects of a "comprehensive universal health coverage" and to relay information regarding the importance of regular checkups, reproductive rights, and mental health.
With these three resolutions passed, the Third Committee continues on to their second agenda item, Ensuring the Right to Privacy in the Digital Age. 
Angelica Escobar
World Press Editor