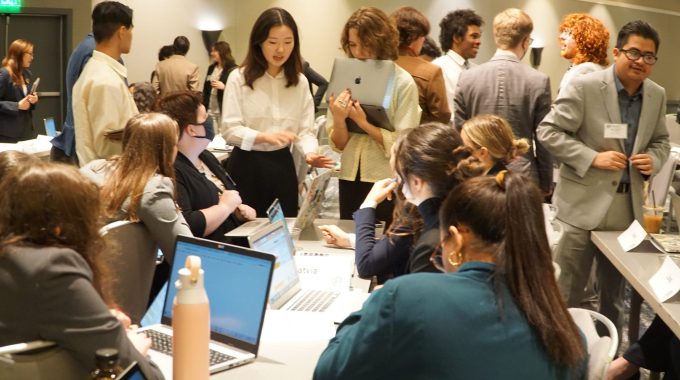 General Assembly Special Session Addresses Global Tuberculosis Epidemic
Solidarity with the Global South was the theme of today's UN General Assembly Special Session that was focused on addressing the growing Tuberculosis epidemic. In 2021, more than ten million people contracted Tuberculosis and over 1.6 million died of the disease according to the latest Global TB Report estimates. Vulnerable populations such as those in conflict-affected areas, refugees, women, and the disabled are disproportionately impacted by Tuberculosis outbreaks. Due to the time-sensitive nature of this topic, delegates were limited to drafting only a single resolution that could only be passed by consensus. 
India was the clear leader of today's session after giving several passionate speeches reminding member states about the General Fund's $1 billion funding gap in its budget. The General Fund is a UN partnership between governments, NGOs, the private sector, and other groups that are working together with the intention of eliminating diseases such as HIV, Malaria, and Tuberculosis in developing nations. The delegation from India called on its fellow BRICS nations of Brazil, Russia, China, and South Africa to allocate more funding towards the General Fund in order to offset the contributions from wealthy developed nations and organizations like the IMF, who often require that developing nations adhere to restrictive terms in exchange for financial support. The final draft of the resolution was submitted for a vote with provisions calling for member states to adhere to increased Tuberculosis outbreak data reporting, the reallocation of funds focusing on more preventative measures, the creation of an oversight committee to monitor the distribution of Global Fund resources, and other operative clauses aimed at tackling the Tuberculosis epidemic.
The delegation representing the United States expressed disapproval regarding one of the resolution's operative clauses that called for the annulment of patent protections or grant compulsory licenses for Tuberculosis healthcare treatment and associated technologies. When asked to comment on the United States' objection to Operative Clause 15, the delegation from Peru stated that, "coming from the US, it is kind of expected because they are a big market in pharmaceuticals and preventative vaccines in their own country. But as a developing country, we do not have that power or the resources to defend that and we need [Operative Clause 15] to help prevent people from getting sick and dying. Even though they are opposed to it, they have the resources to defend and protect their people from getting tuberculosis, whereas developing countries are not getting that security." The Peruvian delegation also went on to state that "…if we keep [Operative Clause 15] in, it will help developing countries because we don't want larger countries to develop [Tuberculosis healthcare patents] and monetize them when it's supposed to help prevent them from developing monopolies over [Tuberculosis treatment]." The Brazilian delegation echoed Peru's concerns when approached for a comment on the United States' opposition towards Operative Clause 15. "Well, we need to remember that on a consensus document, we are considering the majority, which is not the countries that have the funding nor the infrastructure to be able to buy [Tuberculosis healthcare] patents. So with a consensus document, we have to heed to the fact that when it comes to the economic aspects, the less developed countries aren't going to be able to afford it and that's going to be the majority on this document." 
All member states voted in favor of passing the Tuberculosis resolution, except for the United States who opted to abstain. When asked to explain why the United States was the only nation to abstain from supporting the Tuberculosis resolution, the delegation from the United States reiterated that "the removal of patent protection was against the interests of America which I am representing as the American delegate."
Blake Maese
World Press Reporter
Latvia